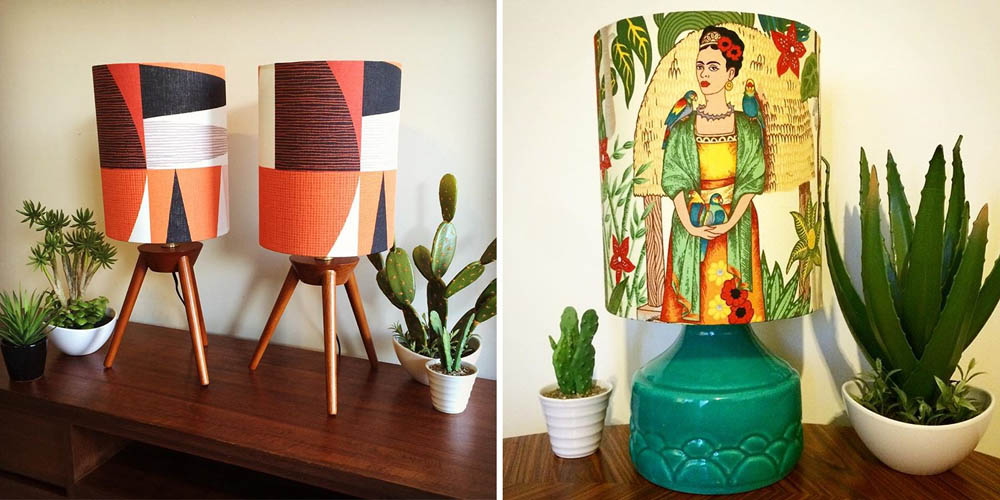 We live in an affluent age. A lot of us want for very little, and when it comes to decorating our home it's a matter of choosing what we'd like that fits our budgeting and buying it. However, this frivolous way of living soon results in us owning a lot of 'stuff'. Corners of our houses quickly fill and before we know it we're drowning in Objet d'Art and scented candles. Here's where recycled and sustainable products come in very nicely.
Thankfully, few homewares really date and buying vintage is de riguer, giving unwanted goods a new life on another shelf. But if you want to inject a dose of sustainability into your home, buying recycled upcycled or ethically made products helps regenerate other's waste, reducing the grand pile of 'stuff' all round.
Here we share a selection of our current favourite homewares:
A sheepish bookcase
If you're eco-friendly minded, this wonderful recyclable bookcase is just the thing for 'ewe'. Sorry. Made out of cardboard, this cleverly designed bookcase is 100% recyclable and is perfect for keeping DVDs, CDs (if you still use them) and books organised. This handy sheep is available in natural or black and comes as a flat pack so your IKEA assembly skills will come in handy.
Price $99.00 from Jasper & Eve
A lovely lamp
Lovers of all things vintage will swoon over these fabulous handmade lamp shades made from vintage fabrics. Based in Melbourne, Lovely Lady Lamps uses recycled curtains, tablecloths and clothing to create this sustainable, cool collection.
Price From $69.00 from Lovely Lady Lamps. Gift vouchers available.
Basket case
It's hard to find the right thing to store those little bits and bobs that spread like a virus across the kitchen bench or dining room table. Your search for the right storage container may be over. Check out these crocheted raffia baskets. They're the perfect size for sorting tidbits, organising your magazine collection, storing pens or hiding the mess! This set of three baskets were created in Madagascar under the Fairtrade label 'Made in Mada'.
Price $50.00 from Ecobella.com.au
Design reimagined
If you're after a bespoke piece of recycled furniture – a design dreamt in your head that no one has created yet – then have a look at Recycled Lane. They're another Melbourne-based brand, but they're an established name with 30 years' experience in the furniture industry, and they make some seriously cool furniture, giving new life to forgotten things.
Price depends on project, from Recycled Lane
Vase, vase, vase
We're always told to accept our lumps and bumps without question or worry, so who's to say we shouldn't carry over this ideal to our beloved homewares? These bulbous glass vases are purposefully created to be slightly out of shape, resembling real balloons. They come in a variety of colours or classically clear.
Price $79.00 for one, $139.00 for two, from VivaTerra
No waste poof
People say, if you're going to eat animals at least use the whole animal, hide and all. This Sandro Leather Ottoman certainly fits the bill. Created from reclaimed cowhide remnants, this one-off patchwork ottoman is hand stitched and ethically made under the GoodWeave scheme, supporting small rural artisan communities in India.
Price $199.00 from Upcycle Studio
Great balls of wire
Fashioned from upcycled industrial wire and worked into a sphere, these amazing lampshades emit the most wonderful shadows. Each one is unique and takes 3 or 4 weeks to make as the material has to be sourced post-order. Whether you're after a show stopping centrepiece for your dining room or a light that can double as a sculpture, you can be sure this lampshade will always be in the limelight.
Price $198.00 from Mulbury
This article was written for Our Planet Travel & Living >>>